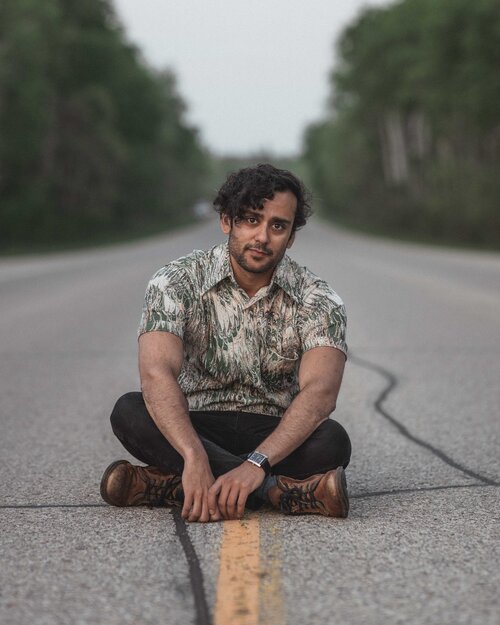 In 2007, Ian Bawa, a born and raised Winnipegger, switched paths in becoming a lawyer to pursue a career in filmmaking. As a graduate of the University of Winnipeg Film program, Ian's bachelor film Offline (a co-production between University of Winnipeg and multiple German Art Universities) was met with great success and toured around the world, winning at festivals such as Yorkton Film Festival and Fargo Film Festival.

Ian's film career started out interning with FilmTraining Manitoba in the lighting department and working in every department a set (both big and small) can offer from there. This allowed Ian to learn, appreciate, and understand every aspect of filmmaking and become a Swiss army knife of skills and knowledge when producing on and off set.  

Since then, Ian has produced, directed, and worked on a number of features, short films, documentaries, music videos, and a variety of other projects. His past work has won him many accolades and recognition locally and around the world, and has been written about in publications such as Ain't it Cool News, The AV Club, and was awarded a Vimeo Staff Pick for his film The Champ.  

His film, Imitations, premiered at the 2016 Toronto International Film Festival with great acclaim, and toured globally from there, playing at festivals such as Vancouver International Film Festival, Fantastic Fest, and many others. Ian's film, Tapeworm, premiered recently at this year's 2019 Vancouver International Film Festival and 2020 SlamDance Film Festival.

His latest film, Strong Son, premiered at the 2020 Toronto International Film Festival, 2020 Vancouver International Film Festival, and the 2021 Aspen Shortsfest.